Susan Benjamin
Gwen Sommers Yant
---
Susan Benjamin is an architectural historian and author whose career spans over 40 years. She has had her own firm in historic preservation, Benjamin Historic Certifications, LLC, since 2004, practicing with her associates in the Chicago area and beyond.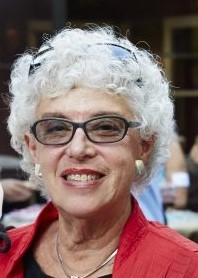 LANDMARK NOMINATIONS. BHC researches and writes National Register nominations for individual buildings, historic districts and creates multiple property listings as well as boundary extensionsi. Her firm also writes local landmark nominations. BHC has written landmark nominations for significant houses, hotels, apartment buildings commercial buildings, designed landscapes, clubs and schools. Recent National Register nominations include 3500 N. Lake Shore Drive, Chicago, the Adlai Stevenson Farm in Libertyville and the William McCormick Blair Estate in Lake Bluff. Local and National Register nominations have been for buildings in a variety of architectural styles, dating from the Victorian through the modern era. These are located throughout the Chicago metropolitan area, many designed by prominent architects--including Howard van Doren Shaw, David Adler, Paul Schweikher, Bertrand Goldberg, Keck and Keck and Booth & Nagle. Following landmark designation, tax incentives were often acquired for the property owners.
TAX INCENTIVES. Susan and her associates work throughout the Chicagoland area, especially on the North Shore, with owners of single-family houses, cooperatives and condominiums to acquire the Illinois Property Tax Incentive Freeze when a rehabilitation is taking plac. The cooperatives at 1260 N. Astor Street and 5490 South Shore Drive are two recent multifamily projects. The firm also collaborates with real estate developers-owners of income-producing buildings of all sizes (from duplexes to large multi-use properties) throughout the Chicago area and northern/central Illinois so they may receive historic tax credits for rehabbing historic buildings. The Spiegel Office Building in Chicago is a recent project.
HISTORIC AMERICAN BUILDINGS SURVEY (HABS) RECORDATIONS, HISTORIC RESOURCE EVALUATIONS, HAIS (Historic and Architectural Impact Studies). BHC regularly writes the required HABS reports for schools, single family houses, factories, and other types of buildings when alterations/demolitions are proposed. The firm also prepares historic resource evaluations for buildings in the City of Lake Forest, Village of Kenilworth and Chicago and HAIS reports in Winnetka when houses are being proposed for demolition.
HISTORIC SURVEYS. Over the years BHC has conducted many historic surveys throughout the North Shore: in the villages of Lake Bluff, Winnetka, Lake Forest and Highland Park. The firm frequently collaborates with the planning firm of Lakota. Their most recent survey together was for the Sunset Terrace neighborhood of Highland Park and the team was hired by Highland Park to update their surveys and by Kenilworth to survey the village's business district.
BOOKS, TALKS, TOURS. Susan is the author of several books. Her most recent one, co-authored with architectural historian, Michelangelo Sabatino, Modern in the Middle: Chicago Houses, 1929-1975 (Monacelli Press, 2020), won an award for excellence from DOCOMOMO (the international organization promoting modernism: Documentation and Conservation of the Modern Movement).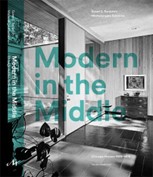 She also co-authored with architect Stuart Cohen, North Shore Chicago: Houses of the Lakefront Suburbs, 1890-1940 and Great Chicago Houses, 1871-1921 (Acanthus Press, 2004,2008)


Susan contributed essays on the Mrs. Carolyn Morse Ely House and the Mr. and Mrs. David Adler House to David Adler: The Elements of Style (The Art Institute of Chicago and Yale University Press, 2002) and an essay on David Adler's Isabelle and William E. Clow, Jr. House to Art Deco Chicago: Designing Modern America (Chicago Art Deco Society, 2018)
Susan has prepared oral histories on John Holabird and Wilbert Hasbrouck for the Architecture Department of the Art Institute of Chicago. She frequently lectures on her recent book and on historic architecture and landscapes-locally and nationally through Zoom. Venues have included the Art Institute of Chicago, the Chicago Architecture Center, the Chicago Cultural Center, the Cliff Dwellers and numerous historical societies, preservation groups and national associations. Susan has appeared on WTTW, HGTV and on two segments of "Home Again" with Bob Vila.
VOLUNTEER ACTIVITIES Susan is on the Emeritus Board of Landmarks Illinois, on the Board of the Paul Schweikher Preservation Trust. She has recently served on the Building Committee at Ragdale, Lake Forest and frequently advises not-for-profit preservation organizations and preservation commissions. She served as first chairman of the Highland Park Historic Preservation Commission.
EDUCATION Susan holds a BA in Art History from Brown University and an MA in Art History from the University of Minnesota.