Susan Benjamin
Courtney Gray
Gwen Sommers Yant
Our Other Experts
---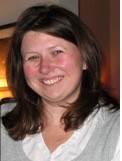 Courtney Gray is the most recent addition to Benjamin Historic Certifications, having joined Susan as an Associate in July of 2007. Since becoming part of the team, Courtney has worked primarily on the research, writing, and submission of both local Landmark nominations and National Register nominations. She has successfully attained local landmark status for homeowners in various North Shore Communities, including Glencoe, Lake Forest, and Winnetka. She has also listed individual private residences in Berwyn, Glencoe and Kenilworth on the National Register of Historic Places. This designation was frequently sought to allow the homeowner to qualify for the Illinois Property Tax Assessment Freeze, which Courtney would also prepare and submit for certification to the Illinois Historic Preservation Agency. She has submitted property tax assessment freezes in many North Shore suburbs, as well as in Oak Park and the City of Chicago. While working on these projects, Courtney works closely with the architects, developers, and homeowners to ensure that the process runs smoothly and that the proposed work is in accordance with the Secretary of the Interior Standards for Rehabilitation, making the projects eligible for the property tax assessment freeze.
In addition to the above, Courtney has worked on small, focused research projects for individual owners to identify the architect and date of construction for a building when a permit is not on file with the municipality. Finally, Courtney has experience in the research and preparation of Historic and Architectural Impact Study (HAIS) reports, which are often required by historic preservation commissions when a demolition permit is applied for.
Ms. Gray received her M.S. from the Historic Preservation program at the Art Institute of Chicago in May 2007. While a student, Courtney interned with the Chicago Landmarks Commission where she researched buildings proposed for landmark status. She also held an internship with the non-profit Landmarks Illinois where she assisted in the preparation of the now on-line Illinois Restoration Resources database as well as with the programming for the 2006 Preservation Conference. Courtney received her undergraduate degree from the Business School at Washington University in St. Louis in May of 2000.